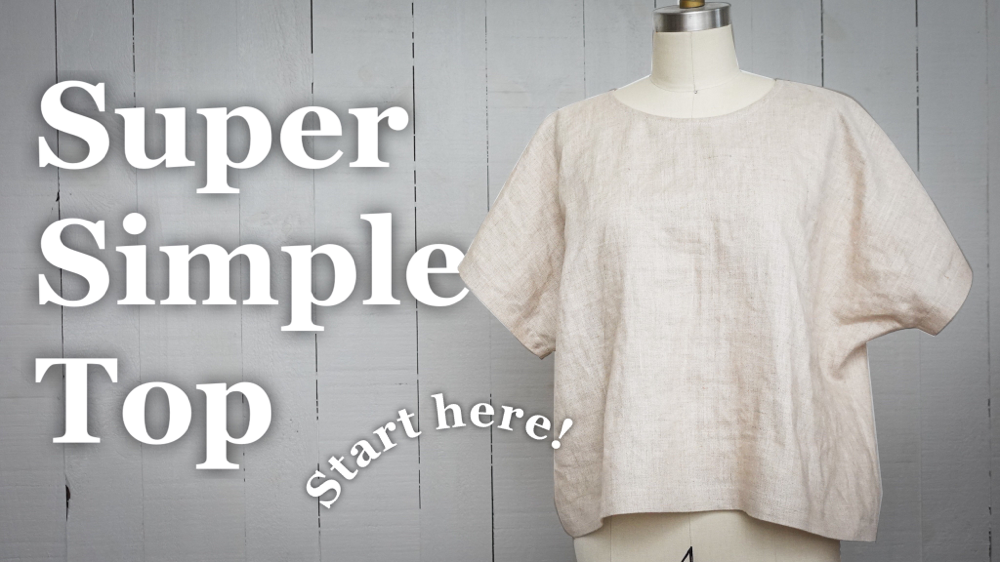 I designed a simple top with no opening, no collar, no facing, etc…
Just a basic t-shape top.

I hope this easy project could invite people to try their hands on sewing their own clothes.
This is a free download and only comes in one size.  It's designed to fit very loosely on someone with 34"-36" bust.

The neckline opening is modest and just big enough to go over 22 1/2" head. (That's my head size and I can put the top on while wearing glasses). 

Please don't use the pattern for commercial use.