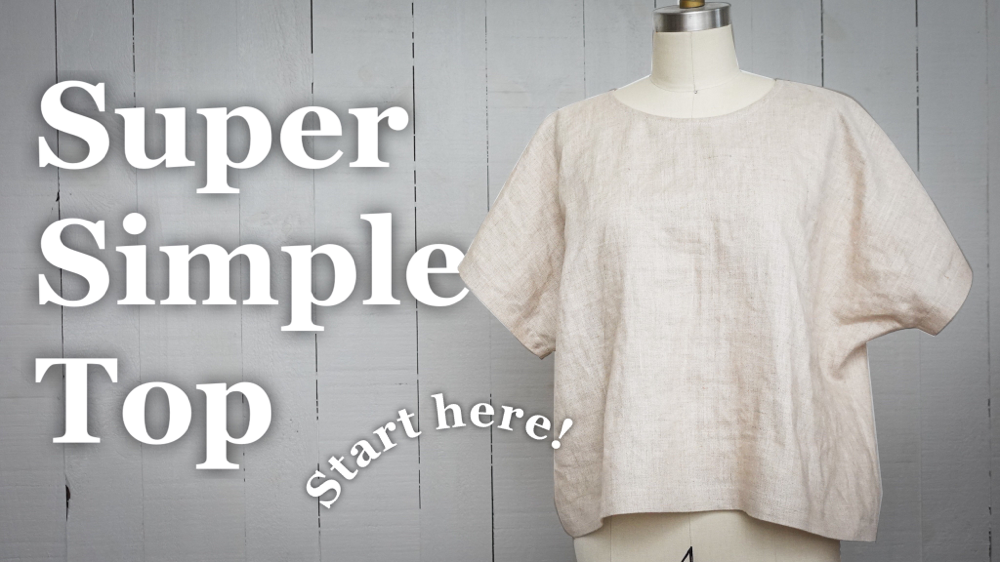 I designed a simple top with no opening, no collar, no facing, etc…
Just a basic t-shape top.

I hope this easy project could invite people to try their hands on sewing their own clothes.
The Pattern
Base Pattern .pdf
Adobe Acrobat Document
76.8 KB
Important: This file was modified on July 3, 2022.  The arm openings on the pattern were too wide so they were corrected on the newer version. The newer version yields the top that's in the thumbnail of the video. 
(Basically, I made the pattern first and started filming, and though I made fit modifications along the way to finish the garment, I forgot to copy some of the modifications onto the pattern to reflect the changes I made.) 
This is a free download and only comes in one size.  It's designed to fit very loosely on someone with 34"-36" bust. To adjust the size, please watch this video.

The neckline opening is modest and just big enough to go over 22 1/2" head. (That's my head size and I can put the top on while wearing glasses). 

Please don't use the pattern for commercial use.
To save some paper, skip printing page 15 & 16 since there are no pattern lines on them.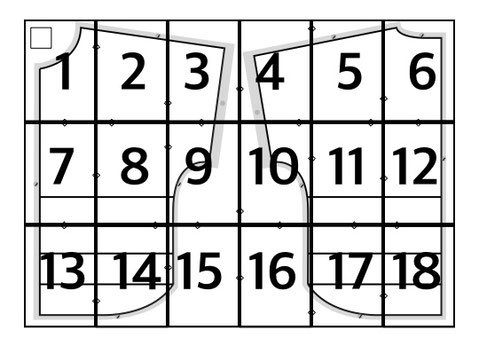 Pattern Layout (the number is the page number)
Some of my older videos use the earlier version of this pattern.  I think I usually end up correcting the armhole smaller in those videos, but for those of you who are confused by this (I'm so sorry! ) the difference is shown in the photo below.  Red lines drawn on the older version are the new finishing lines of the newer version of the pattern.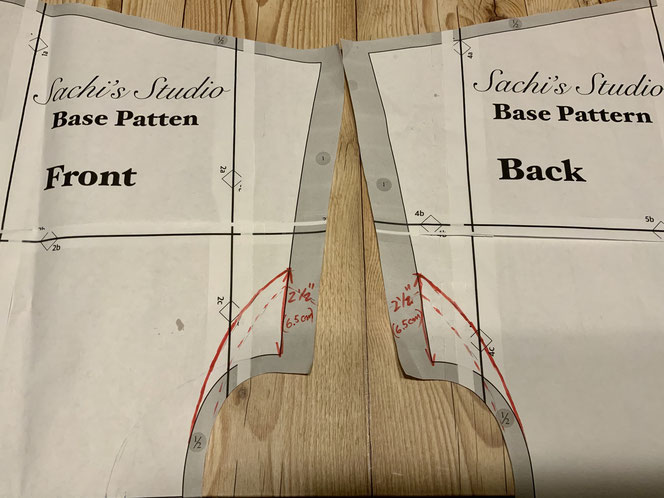 Watch Tutorials on YouTube
How to change pattern sizes
---
Shop my sewing-themed items: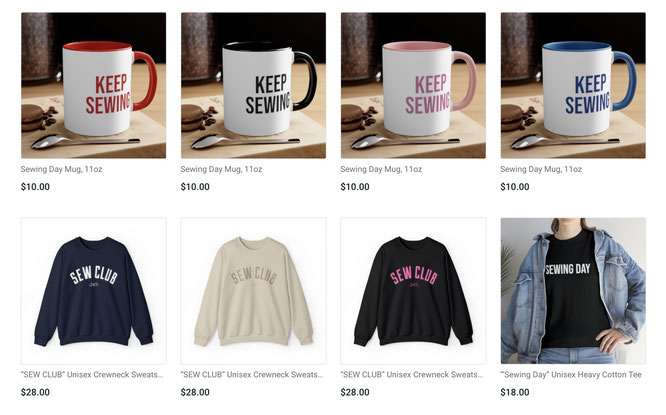 ---
Other thing you can make with this pattern
Once you print the pattern, tape it up, and adjust its size to your personal size, why not make the most of it and make more things! You can make these items below using the same simple top pattern and making small changes to it.