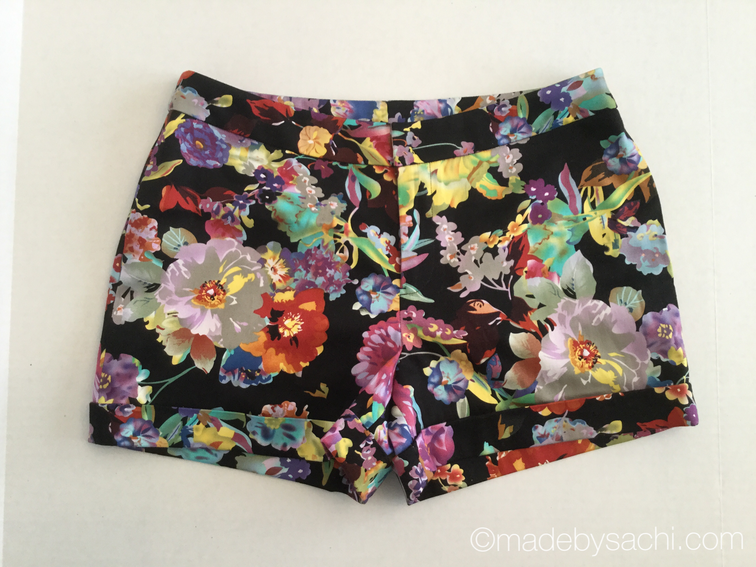 As a part of Burda Teaching Certification Course assignments, I made a pair of shorts.  The fabric is stretch twill from Joann. I bought this fabric a few years ago with the intension of making a pair of shorts and never got around to it (as with all my stash fabric..).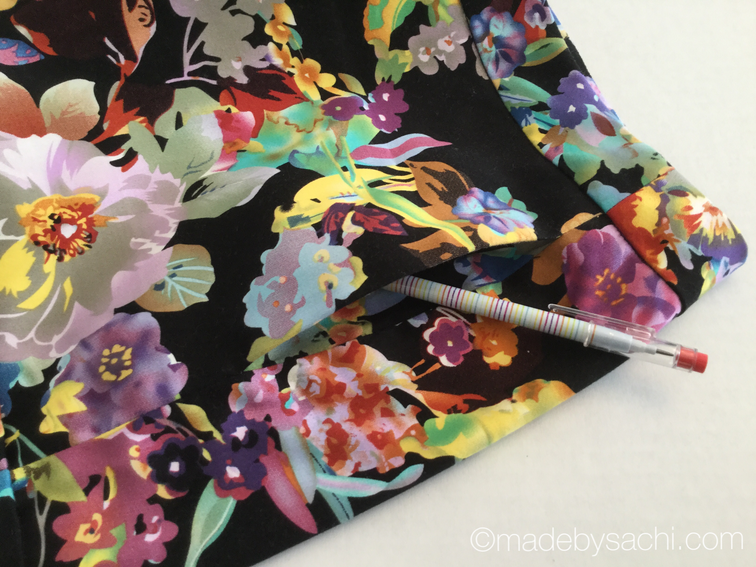 I usually like slant pockets on shorts but the assignment required to have in-seam pockets.  After trying the shorts on, I do like the way these pockets look.  I think they look more clean-lined.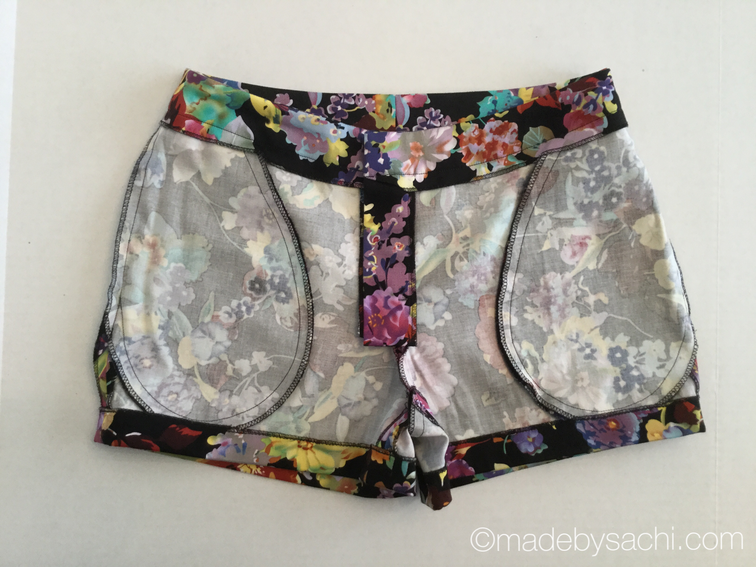 I like putting cuffs on shorts.  For one thing, I think they make my thighs look (slightly) skinner... (could be my imagination.)  The other reason is that It's much faster than hemming by hand.  I could just fold the hem up, stitch it down with the machine, fold the cuff up, and then machine-tuck it down in a couple of places.  
This time I also caught the bottom of the pockets in the hem so that they wouldn't flop around while wearing the shorts.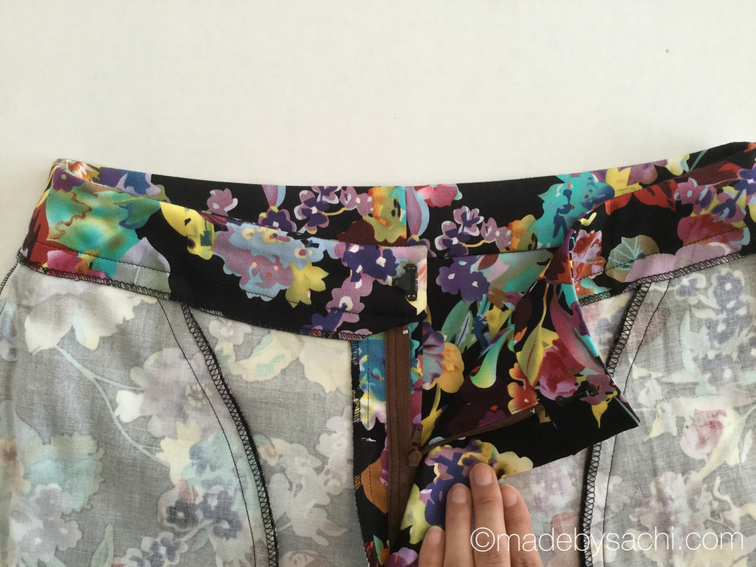 Fly-front zip insertion was a part of the grade, too...
"Burda way" of inserting the Fly-front was slightly different from what I was used to, but pretty easy and effective.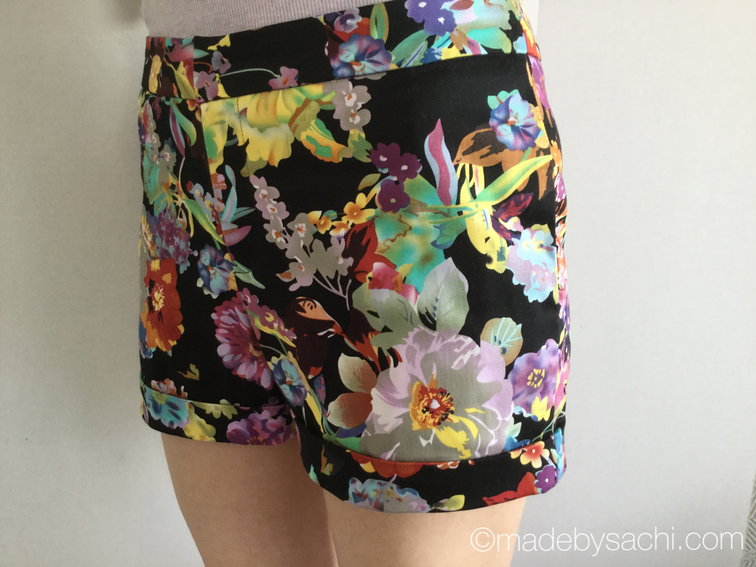 I do like the end product!  Even though it is a pretty busy print, I think these shorts will go with tops in many different summer-y colors.  I also love that the fabric has stretch.  The stretch makes a world of difference in the comfort level!
花柄のストレッチツイルコットンで、ショートパンツを作りました。Burdaソーイグ講師コースの課題のうちのひとつです。前開きのやり方やウエストバンドのやり方が、私がいつも使っている方法とは少し違ったりして、新しい発見もありました。
ちょっと派手かな〜とも思ったのですが、いろんな色が入った柄なので、むしろトップスが何色でも合う気がします。アラサーの私には少々丈が短い気もしますが、夏になったら勇気を出して(?)着たいと思います。それより、ニューヨークの冬に終わりは来るのだろうか・・・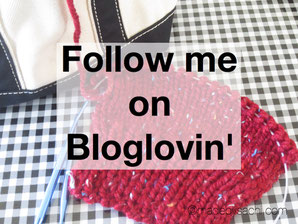 You might also like...
---