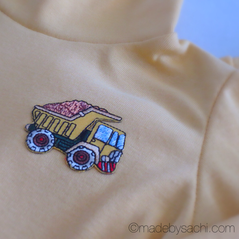 I have twin baby nephews who are 2 months younger than my daughter.  I needed gifts which I can send to Japan via airmail without going bankrupt. After thinking about it for a while, I ended up making something my daughter wears daily and I consider to be some of the most useful pieces of clothing I made for her: turtleneck shirts.   
日本に住む双子の甥っ子たちに、クリスマスプレゼントとしてタートルネックシャツを作りました。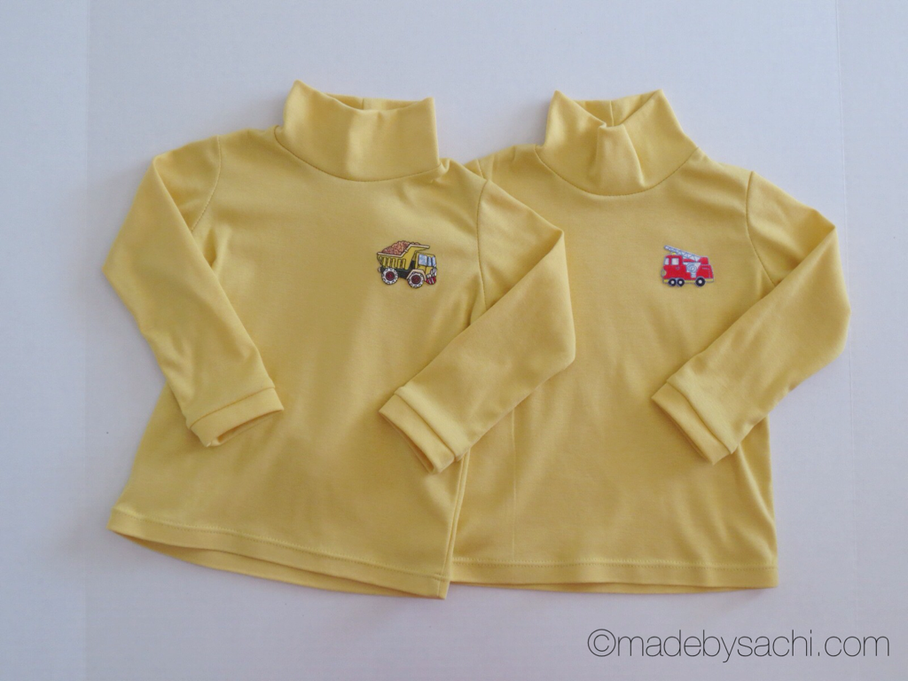 Fabric: yellow organic cotton knit from fabric.com
Pattern: from a Japanese sewing book: "Mainichi kiru onnanokofuku" by Yuuki Katagai
Size: 90
Pattern modification: the book suggests to just turn and stitch down the sleeve hem, but I did mock-bands to finish with serger.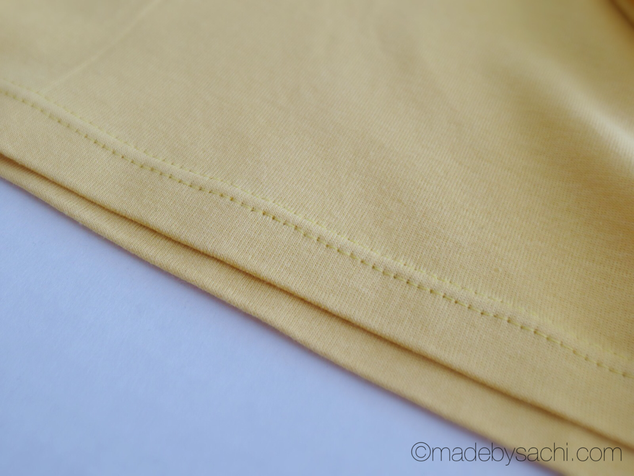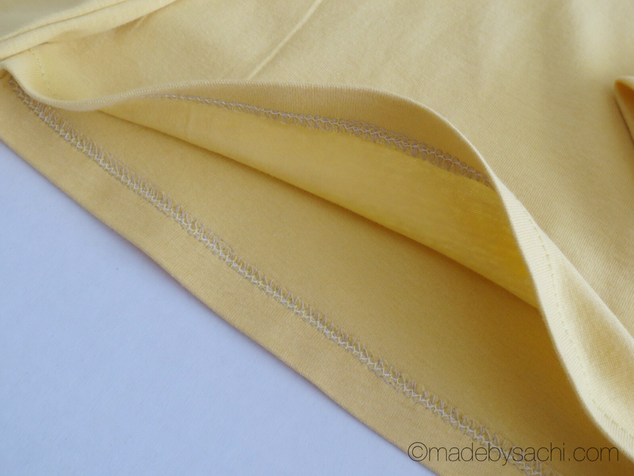 I used fusible web to baste the hem, and then used twin needle.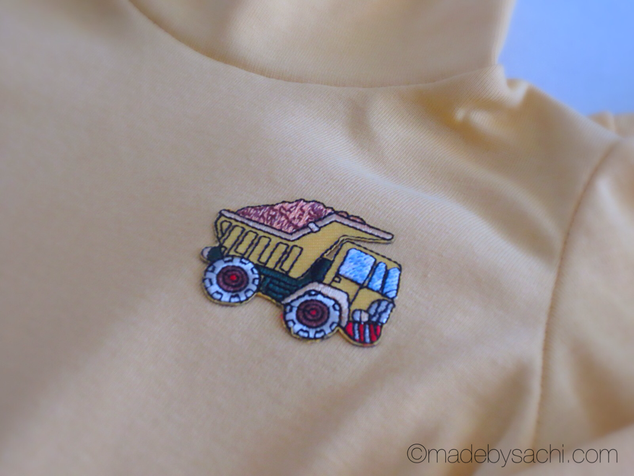 I'm not sure if boys are naturally drawn to tractors or just giving in to the society's expectation, but my nephews are obsessed with them.  So naturally, I added iron-on tractors. 
アメリカからエアメールで送る料金がとにかく高いので、なるべく軽く送れるものを・・と思って、結局タートルネックシャツを作りました。甥っ子たちの大好きなトラックのワッペンをつけて・・・
型紙は片貝夕起さんの「まいにち着る女の子服」から。娘のために何度も作ったお気に入りの型紙です。
You might also like...
---