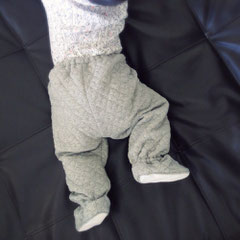 I've made several baby's footed pants so far.  They are great to layer over bodysuits.  I tried 4 different patterns for footed baby pants, and my favorite is this one.  *This post contains affiliate links. I may make small commissions on qualifying purchases made through these links 
アメリカの型紙(Simplicity1564) を使って赤ちゃん用の足までカバーするタイプのズボンを作りました。このタイプのズボンはいくつか作ったのですが、この型紙が一番良かったです。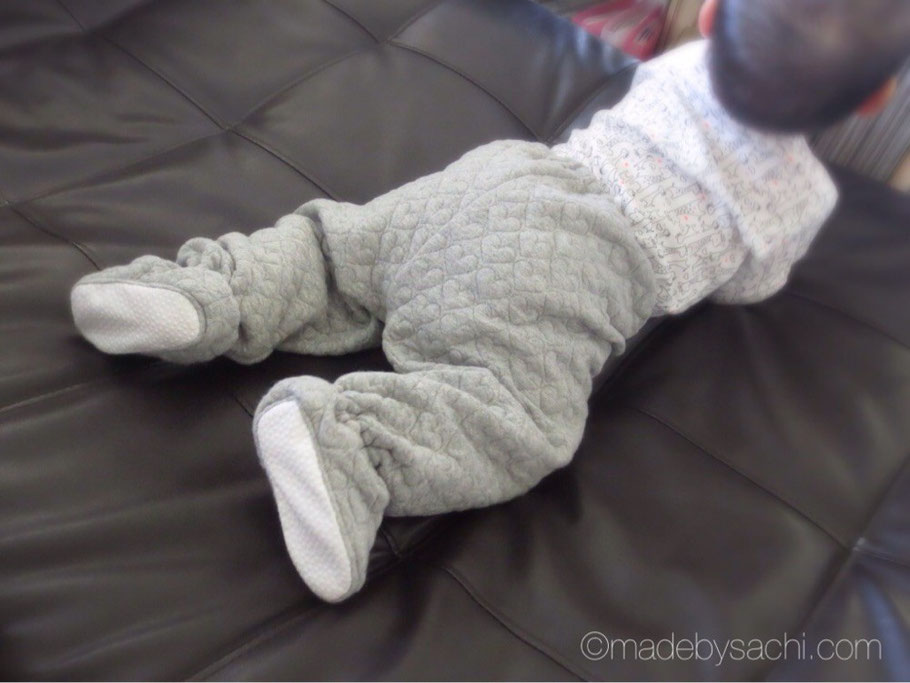 The reasons why I like this pattern over others are:
Front and back is one piece, so less seaming & bothersome seam allowance inside
Elastic around the ankle 
Nicely shaped foot patterns
No waist bands
So in short, the pant part is really simple, and it has nice elastic casings around the ankle which is a must to actually keep the baby's feet in the "foot pockets".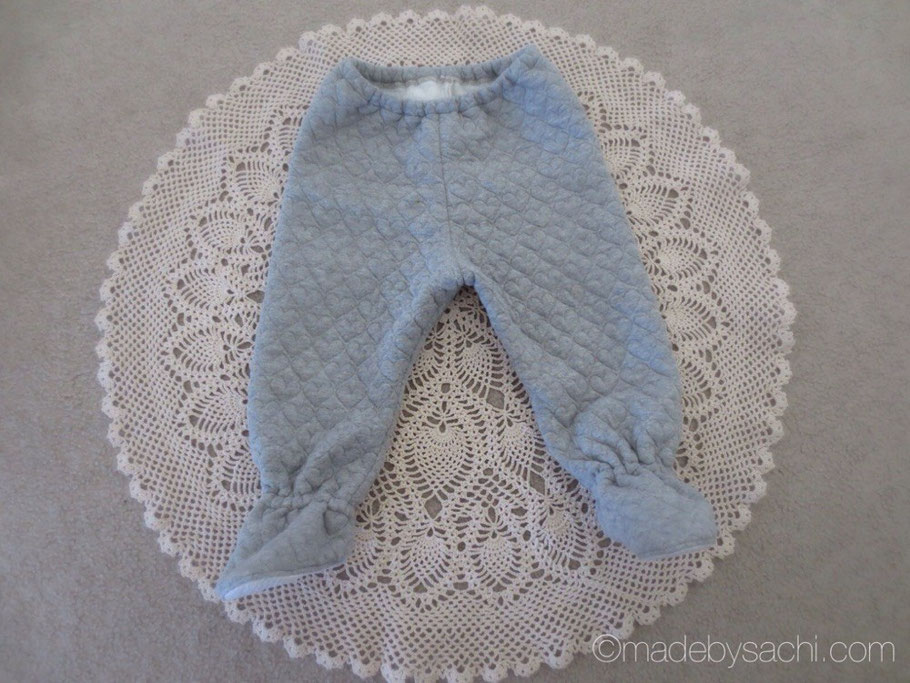 One change I made was to make the back of the pants longer than front by 1".  This made sense because at the time our daughter was mostly sitting down.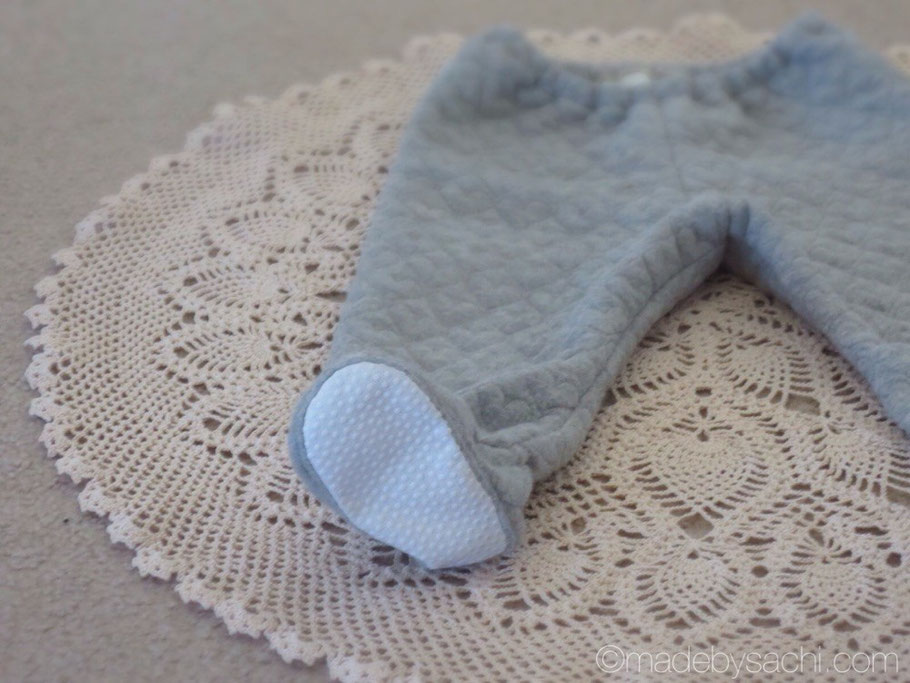 These were great and our daughter wore them all the time!
Now that she started walking and needs real shoes, regular pants & socks combo makes more sense. So I had to (sadly) retire these cuties...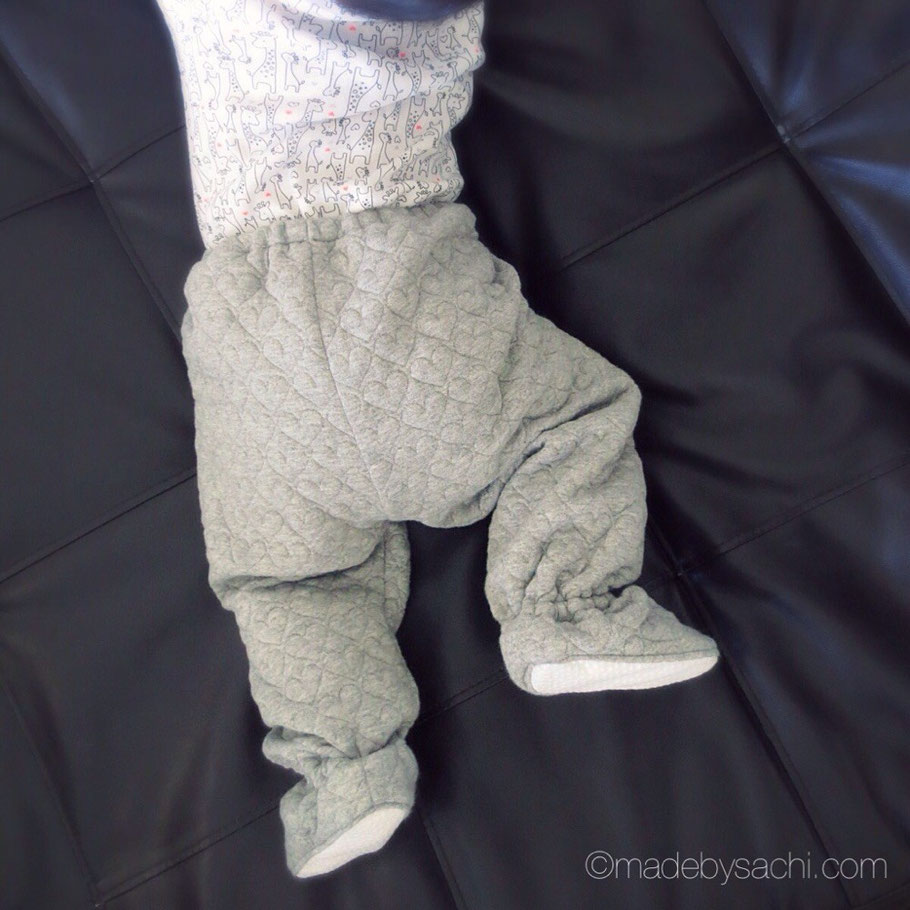 この型紙が気に入った理由は、前と後ろがつながったタイプで赤ちゃんの肌に当たる縫い代が少なかったのと、足首周りにゴムが入れられるようになっていて、足が抜けにくくなっているところです。足首のところにゴムがないタイプは、すぐ足が抜けてしまって、浅野内匠頭状態になってしまうので・・・
You might also like...
---