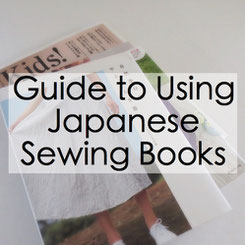 I wrote a quick guide to start sewing from Japanese sewing books, and a list of Japanese sewing vocabularies ("vocabulary" is such a hard word to pronounce for a Japanese!).  I am hoping that these might help people who are intimidated by books full of foreign language, or when diagrams alone are not clear enough to explain sewing processes.  
英語圏の人向けに、日本の洋裁本の使い方について書いてみました。日本語〜英語の洋裁用語リストも作成中(途中ですが公開中)です。英語で洋裁について書く機会がある方や、英語パターンを使ってみたい方には、参考になる・・・かも??
Although nowadays, I mostly sew from new and vintage printed tissue patterns, my Japanese sewing books and I go way back.  Ever since I started sewing my own clothes in 5th grade, I've been collecting (or buying and not being able to throw away) sewing books, and part of my beloved sewing library moved with me when I came to America.  
If you are interested in sewing from Japanese sewing books, or you already own them but puzzled by their sewing instructions, these pages might be worth a look (I hope!).  Also, I'd love to hear about any questions and comments you might have about Japanese sewing books! 
Hover over "sewing" in the menu bar right under the blog title at the top to show links to these pages, or you can click these links here: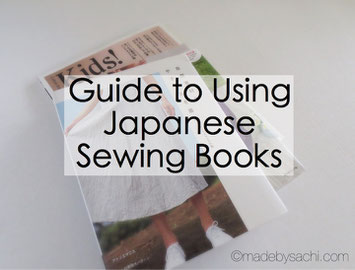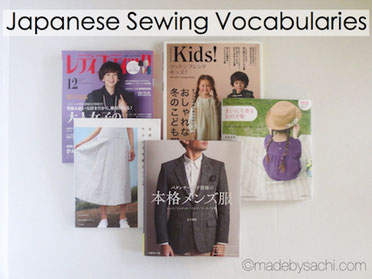 日本語〜英語の洋裁用語リストはこちらから。実は日本語の洋裁用語にはあまり明るくないので、自分のメモ的な感覚でこれから気づいたときに更新していく予定です。質問や間違いの指摘など、お気付きの点がありましたらお気軽にメッセージいただけると嬉しいです。
You might also like...
---